| | |
| --- | --- |
| | The Sherpani creed is an unpretending expression of values and lifestyle. Sherpani believes that to create something special, the choices we make are just as important as the products they make. |

At Sherpani, products are made for the kind of people we are and the kind of people we want to be.
Pure, clean and simple lines because: our lives are busy, we don't want our bags to be
Boldly fresh and feminine designs because: we are not unisex, we are women
Original, with a uniquely uncommon style because: we are confident enough to be different
Soft, outdoor fabrics, that balance our frenetic life with the beauty of nature because: we'd rather be hiking, biking or just browsing the farmers market for fresh tomatoes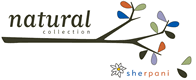 The Sherpani Natural Collection – where nature meets fashion. We've paired soft, natural cotton canvas with a suede leather trim for a look that's fresh and functional. These bags are made with non-toxic, eco-friendly dyes and non-toxic, fabric coatings. The colours are soft, portraying elements from our environment. With a detailed, stitched flower and a small felted flower patch, every bag boasts a splash of vibrancy. Our vine-like lining completes this collection, adding a little nature to your everyday wear.
Natural Cotton Canvas
Suede Leather Trim
Made with non-toxic, eco-friendly dyes
Designer Floral Lining
Lifetime Warranty

The Sherpani Life Collection – a NEW look and feel – inspired by women who still feel like a kid, but don't want to dress like one. Micro suede fabric and nubuck leather combined with sophisticated styles give the Life Collection a chic look. Contrasting trim and funky colour blocks keep the collection youthful and energetic.

The Sherpani Life Collection – professional, polished and sophisticated; designed to fit the outdoor lifestyle. Life Collection bags feature stylish synthetic leather trim and zipper pull tabs. Key fobs are made with brushed metal. The result? A collection of bags that embodies style, sophistication and longevity.
Suede herringbone fabric
Nubuck leather trim
Designer Floral Lining
Sophisticated Styling

Sherpani Sport Collection bags are young, sporty & fun; the Sherpani originals. These durable, water resistant bags come in bright colours and are detailed without designer floral lining. This collection is designed to take active women from a day hike to dinner downtown.

Sherpani, offers a full line of packs and bags under its Sport Collection line. The Sport Collection is designed from women who want to bring some style to their outdoor and urban adventures. The Sport Collection features include:
Internal organization compartments
Side release buckles
New Colours
Side release buckles
Durable water resistant nylon fabric
Designer floral lining
Sherpani, also offers a full line of accessories under its Sport Collection line. Featured in the bold Sport Collection colours, these accessories make a great addition to any Sherpani bag collector.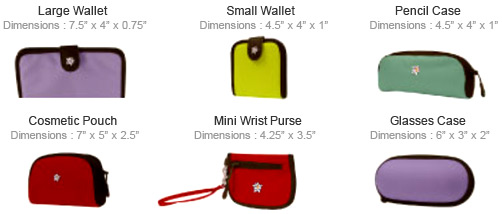 From our Sport Collection designed for Moms on the go, the Rumba and Rumba Superlite carriers are built complete with comfortable, expedition-style suspension systems with aluminum stays, adjustability, load lifters, and beefy waist belts. They offer tons of storage space and include extras for kids' safety and comfort, such as foot stirrups and a five-point chest plate. They're ideal for hiking, overnight backcountry pursuits or around town.
Mom's choices also include the Messenger Style Diaper Bag.
Backpacks
Yoga Bags

Messenger Bags

Laptop Bags

Travel Packs

Urban/Travel Packs

Baby Carriers

Professional Bags

Backcountry Technical
www.sherpanipacks.com